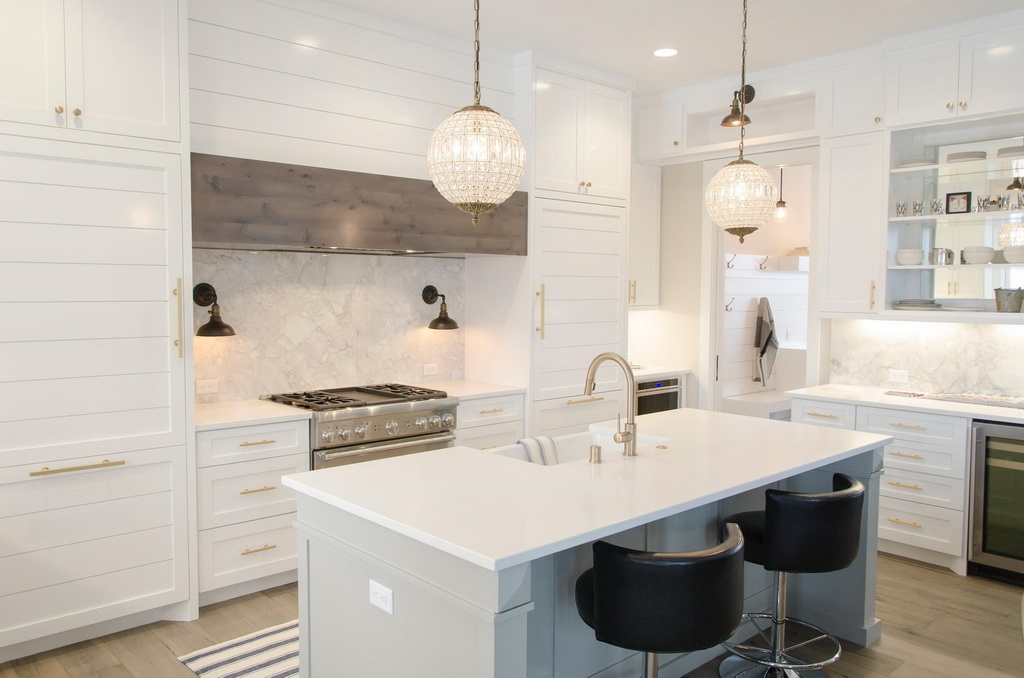 Photo via Unsplash
Everyone looking to sell their home in the near future wants to get the most out of it they can. Though most home improvements will make your home more attractive and desirable (if you have good taste, of course), not every project you take on will truly add value to your home. And some that add value don't quite add enough value to make the renovation worth your time, money, and headaches. Here are some projects guaranteed to boost your home's resale value.
A kitchen remodel
Some refer to the full-scale kitchen remodel as the king of home improvements because it not only immensely improves the quality of your life while you live in the property, but every year it ranks among the best projects for increasing home resale value.
According to HomeAdvisor, the average price to remodel a kitchen is $13,000 - $41,590 in Fort Myers, FL, so it is certainly a "big" endeavor. But the return-on-investment is one of the highest in the renovation world, so your time and money will be rewarded.
Add an extra bedroom
This task might sound daunting but there's a trick to make it cheaper and easier to manage. You don't have to actually add an extra room to your home. You can easily turn a infrequently used room - like a den or an office - into a bedroom with one simple step: add a closet. For the most part, extra rooms in your home cannot technically be listed as "bedroom" because they lack closets. You can get one put in any room for around $1,500, according to Bankrate. Now, your 2-bedroom home just got upgraded to a much more attractive 3-bedroom!
Make your lighting less boring
Plenty of homes have adequate, but unremarkable lighting solutions. Those standard inlaid bulbs in your kitchen? That old ceiling fan/light combo you barely use? Get rid of them and replace them with something eye-catching. Not only will a beautiful light fixture add pizzazz to a drab space, but it can even make a smaller room look larger!
Make your home quieter
This can be achieved through a combination of low to mid-cost projects. As TheBalance.com notes, potential homebuyers want their homes to feel like an "oasis." You want to make your home as quiet - inside and out - as possible. This is especially important if you live near a busy road, loud neighbor, or you have an older house that tends to creak and thump more than an average home. The first, easiest steps are to put items in your home that dampen noise - plants and rugs, for instance. After that, adding better windows and more insulation helps. That extra insulation will also help you save on heating and cooling costs - double bonus!
Focus on landscaping
The return on investment for landscaping is phenomenal (5% to 20% on your total home value, according to estimates). Sure, some plants can be expensive, but for the most part you can beautify your entire home for just a few hundred dollars. Focus on the front of your home first, as that's where potential homebuyers will get their first impression. Check here for some tips on how to add the most curb appeal when you are landscaping.
The important thing is to remember that home improvements don't have to be massive and large-scale in order to increase your resale value. A small, piecemeal kitchen remodel is better than no remodel. A few landscaping flourishes here or there is better than no landscaping. Any of these projects will boost your value. So set a target selling price in mind and get to work!